Machined Parts & Components
Custom Machined Parts & Components
CUSTOM PRODUCTS
A part of our product range that is increasing in popularity is the design and manufacture of custom machined products.
We can quote on your existing custom parts, in which case email us your drawing and you will receive back a competitive quote – or we can help you design something new!
Either way we can assure of receiving the highest quality product. As an example of our high standards, here are some of the unique features of our products:
All male threads are cut on CNC turning centers. Rolled threads are optional at a small price adder
Against the standard +/- 1/2 thread gauging tolerance, a +/- 1/4 thread standard is maintained
Bores of compression fitting bodies are drilled and then reamed to give a smooth internal finish and accurate dimensions
Ferrule seats are burnished to ensure accurate seating
Optional hardening of ferrules
POPULAR PRODUCTS

* Thermowells

* Accessories for Thermocouple and RTD Assemblies

* Hex Weld Fittings

* Bore through Compression Fittings

* Melt Bolts

* Instrumentation Accessories

* Closed End Tubes

* Precision Turned Parts

*Bayonet Caps and Adaptors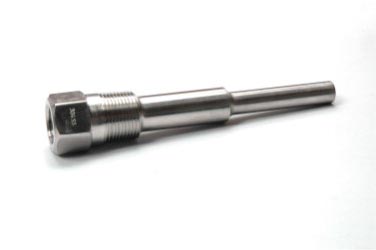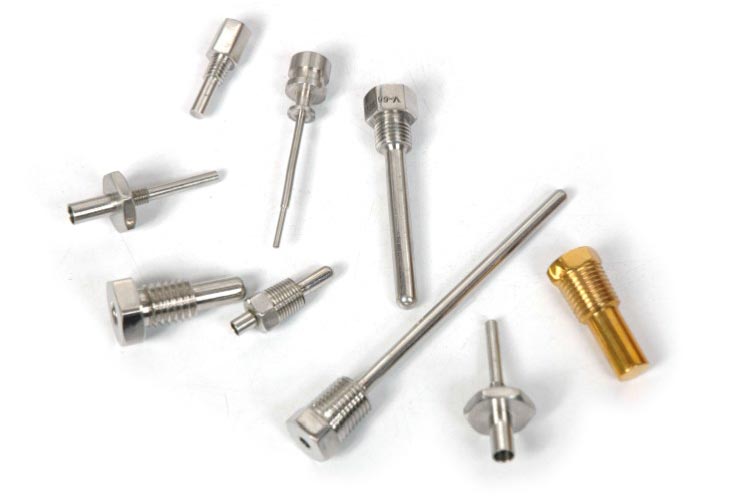 PRICING
Priced aggressively to compete in the North American market.
We welcome your RFQ's on all of the above products!