About Us
Overview
Since our beginning in 2001, Thermocouple Components Corp has become the leading supplier throughout North America for accessories and components for the manufacturing of thermocouples and RTD's. With over 60 years in the temperature measurement industry, we have been able to hand pick the very best manufacturers worldwide. This global network of ISO certified manufacturing facilities enables us to offer you a quality product at a competitive price for both our standard and custom products. We have the products, knowledge, and resources to best serve your needs!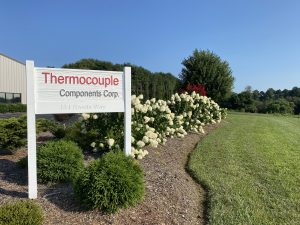 Our Team
Customer Service is of paramount importance to us and has been the backbone of our success. We have a long-term view to our customers and look to build personal relationships – we are committed to ensuring that your experience with us is smooth and your needs are met to your satisfaction.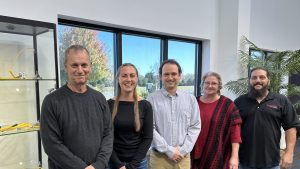 Meet our team! (Pictured left to right) Philip, Paige, Matt, Janet, and Lance
Facilities
Conveniently located in North Carolina, our new 10,000 sqft warehouse allows us to hold a large inventory of products. We understand our customers demand for immediate supply, so we strive to keep all the products shown on this website in stock. If time permits, we ship orders out same day – from smaller orders to LTL.
WE ARE YOUR ONE STOP SHOP FOR ALL THERMOCOUPLE FITTINGS & ACCESSORIES!